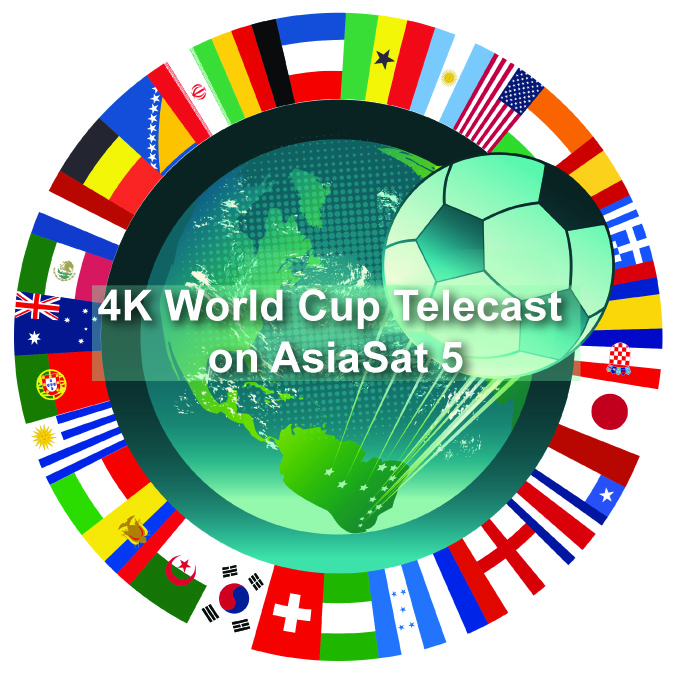 AsiaSat 5 delivers the Asian leg of the first ever World Cup live telecast in 4K on June 28 (Round of 16 17:00 local time in Brazil), followed by a Quarter-Final match on July 4 (13:00) and the Final on July 13 (16:00).
With 4 times the resolution (3840 x 2160 pixels) of the current HDTV and up to 60 frames per second, 4K aims to take you to Rio!
According to research forecasts, the number of global 4K TV households will rise from 2.2 million at the end of 2013 to 66.2 million by end-2018. The Asia-Pacific region is expected to become the single largest market for 4K TV by 2016 – accounting for 42% of global 4K TV households.
All 64 matches of the 2014 FIFA World Cup will also be distributed in HD via AsiaSat 5 across the Asia Pacific.