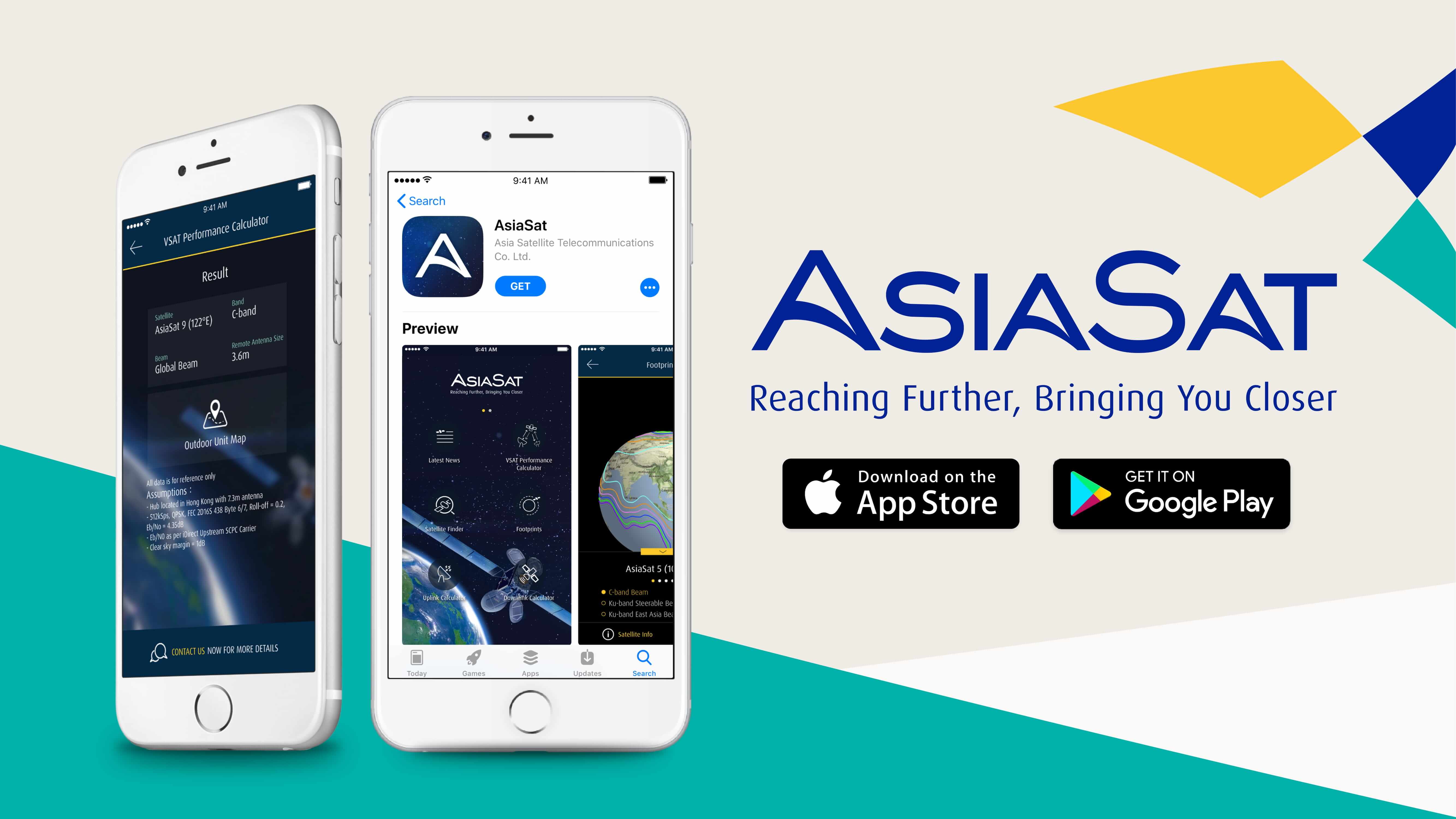 Access AsiaSat. Anytime, Anywhere.
AsiaSat's mobile app is available now, offering insight into the AsiaSat fleet and services, and quick access to footprints, satellite information, interactive calculators and a satellite finder - all conveniently compact and compatible with your Android or iOS smartphone.
 

Uplink Calculator

calculate uplink power of the TV network designed on our satellites

Downlink Calculator

calculate TVRO size of the TV network designed on AsiaSat

 

Sun Outage Calculator

get information on sun outage occurrence time and duration

 

Footprints

all about AsiaSat fleet's performance across Asia Pacific

 

Satellite Finder

camera and GPS assisted tool to locate AsiaSat satellites

 

VSAT Performance Calculator

Review satellite performance for VSAT applications

 

Footprints

Stay tuned with AsiaSat and Industry news
The app also offers users convenient access to the events, services, TV channel reception information of AsiaSat.