AsiaSat's satellites are monitored and controlled around-the-clock by a strong team of professional staff stationed at the Tai Po Earth Station in Hong Kong. This world-class facility enables us to provide an unmatched level of reliability to our customers.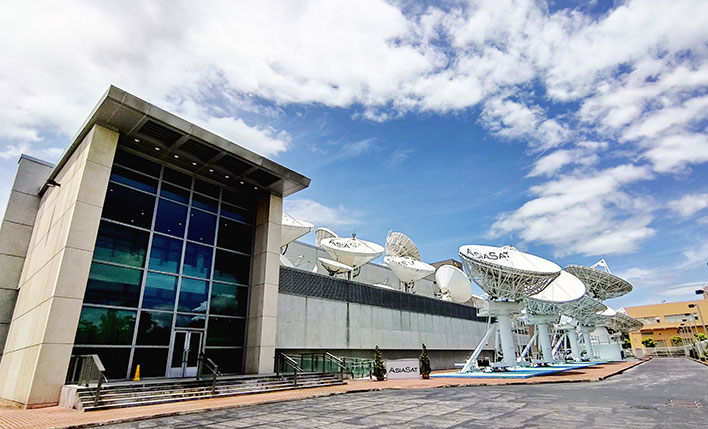 AsiaSat Tai Po Earth Station is located at the Tai Po Industrial Estate in the New Territories, Hong Kong. The Station is a two level building of 6,775 sq.m. built on a 13,638 sq.m. site. This earth station is currently equipped with 19 antennas, including:
one 11.3m C-band
one 9m C-band
four 7.3m C-band
two 6.3m C-band
one 6.1m C-band
two 4.5m C-band
four 7.3m Ku-band
two 6.3m Ku-band
one 4.9m Ku-band
Besides supporting the Telemetry, Tracking and Control (TT&C) activities of AsiaSat's satellite fleet, the earth station also provides a broad range of value added services to customers in the broadcast and telecommunications industries, including:
Signal Downlink, Turnaround and Uplink
Fibre Connectivity
DVB-S2/S MCPC Platforms
Signal Encryption
Equipment Hosting
Playout Service
Hosting Services
Satellite Carrier Monitoring
Disaster Recovery Facilities
24-hour Broadcast and Operations Centre
Occasional Use and SNG Services
Satellite Transfer Orbit Service
AsiaSat scores the Global Top 20 (based on revenues from all customised communications sources and includes operators of teleports and satellite fleets) at World Teleport Association (WTA)'s 2020 Top Teleport Operators rankings.
In 2020, AsiaSat became a member of Space Safety Coalition (SSC). While continuing to provide highly reliable services, AsiaSat is also committed to enhancing space safety practices and promoting long-term sustainability for the space operations environment.
Customer Network Centre (CNC)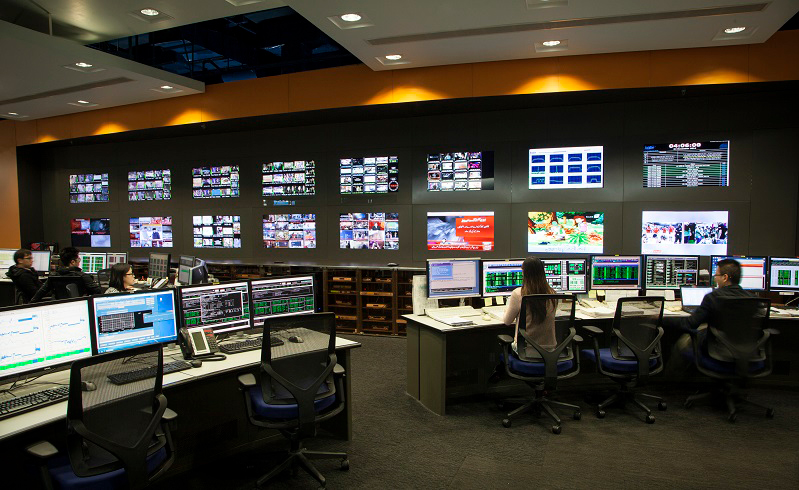 The Customer Network Centre (CNC) provides 24/7 all-rounded support to AsiaSat customers, including customers' traffic monitoring, equipment qualification and network activation, interference handling and management, SNG booking and Occasional Use (OU) services. In addition, the CNC also supports expanded value-added service offerings to broadcast and telecommunications clients. These include playout operations, uplink and downlink services, MCPC platforms service management, equipment hosting and monitoring, and disaster recovery facilities.
CNC's 24-hour hotline is available for customer enquiry and OU services booking.