AsiaSat Beijing Office organised a Vigorous Walk Competition on 24 April 2015. Every contestant walked 10km in the Beijing Olympic Forest Park.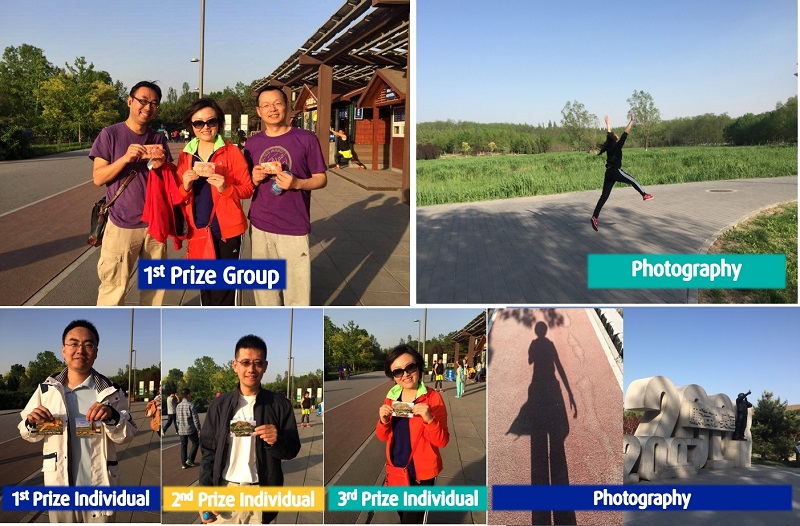 This competition is part of AsiaSat's Health & Wellness Program, which helps employees live healthily and work happily. The competition also reflected AsiaSat's new brand and values:
Ever Better–The top three contestants finished the walk in 1h15', 1h23' and 1h41'. We went beyond others and ourselves to achieve better results.
Partnering & Dependable – The 13 participants were divided into four teams. Each participant contributed the best efforts for the team and demonstrated to be a dependable and reliable team partner.
Insightful–We set up the "Best Photography Award" during the competition. Contestants took photos along the way to reflect the theme of "Energy, Exercise and Spring" and voted for the winners by WeChat public platform.
Committed – Every contestant accomplished the goal of 10km no matter how tired they were.
The Vigorous Walk Competition enhanced our awareness towards exercise and helped us establish a better understanding of AsiaSat's new brand and values.