Maritime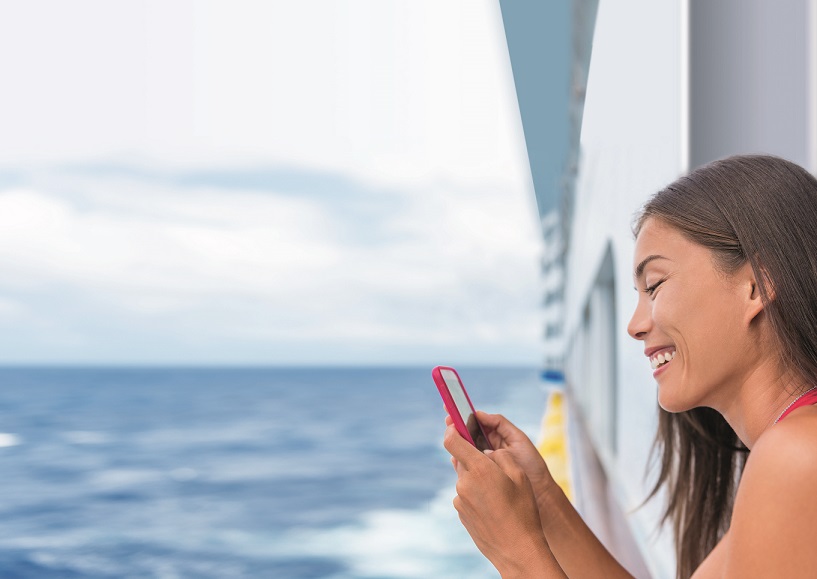 It is essential for operators to remain competitive as shipping lines, ferry and cruise operators demand reliable communications for weather observation, instant reports on performance on cargo and maintenance to boost efficiency and safety as they keep passengers and crews globally connected.
AsiaSat's latest high-performance VSAT terminals and maritime solution allow ship owners and operators to access reliable and high-speed on-board data for better operational and maintenance decision-making while serving crews and passengers with high-speed broadband connectivity. 
AsiaSat's maritime VSAT terminals, ranging from 60cm to 1m can serve maritime vessels of all sizes at affordable price. Along with AsiaSat's enriched portfolio of maritime products and services, from satellite capacity, ground infrastructure to 24/7 Customer Network Centre and other value added services, our end to end connectivity solution enables ship owners and fleet managers to enjoy one-stop and customised maritime services across AsiaSat's seamless coverage, stretching from Arabian Sea, Indian Ocean, South East Asia, Malacca Strait, South China Sea, to Oceania.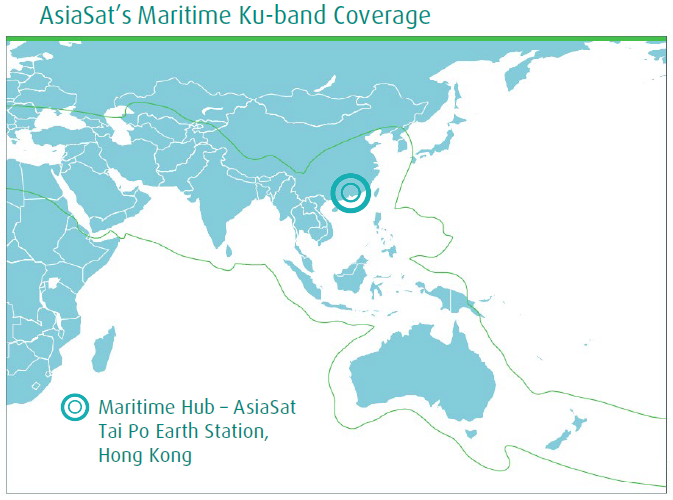 Maritime Services Powered by AsiaSat
Fleet Operations 
Reliable connectivity for secure corporate network access and ship-to-shore communications
Enhance safety management
Increase crisis handling capability and assistance in case of emergency at sea
Data collection and forecasting of weather and ocean conditions
Improve crew welfare, training and loyalty
Passenger and Crew Services 
High speed Internet access (email, browsing, Wi-Fi, social media)
Voice
Video conferencing
Television - live TV and VOD
Entertainment service
Why AsiaSat? 
Over 20 years' experience in serving the maritime sector
One-stop, end to end connectivity solution 
Wide ranging capacity options over major sea routes 
High-powered Ku-band beams designed with overlapping coverage to enable seamless handover of communication in motion
Cross-strap Ku-band beam switching capability for flexible and extended coverage
Senior orbital slot filings allowing the use of smaller antenna for optimal performance
High service reliability to support critical communications
Professional operational and engineering team
Dedicated customer service with 24/7 Customer Network Centre
Contact us now for more about our maritime solutions
Click here to learn more about our VSAT terminals